action
Normal to combination skin
This novel formula combines a skin care and a nutritional supplement for optimum results. Ideal for use from the age of 35, it helps your skin to resist external aggres­sors (pollution, UV), stimulates the energy and longevity of your cells, and durably reduces the appearance of the first wrinkles. The face cream firms up the features with a protective network. It reduces shine and increases the skin natural glow. The special deep-sea molecular combination creates a screen to block pollution.
Complexe Longévité Extrême stimulates intercellular bonds and protects cellular DNA* to restore and strengthen the skin. The nutritional supplement reinforces these actions by nourishing your skin beauty from within. Each day, your skin feels firmer and more supple. Over the weeks it will look smoother, stronger, more beautiful and more radiant.
* Effectiveness proven by in vivo/ ex vivo tests
Dermatologically tested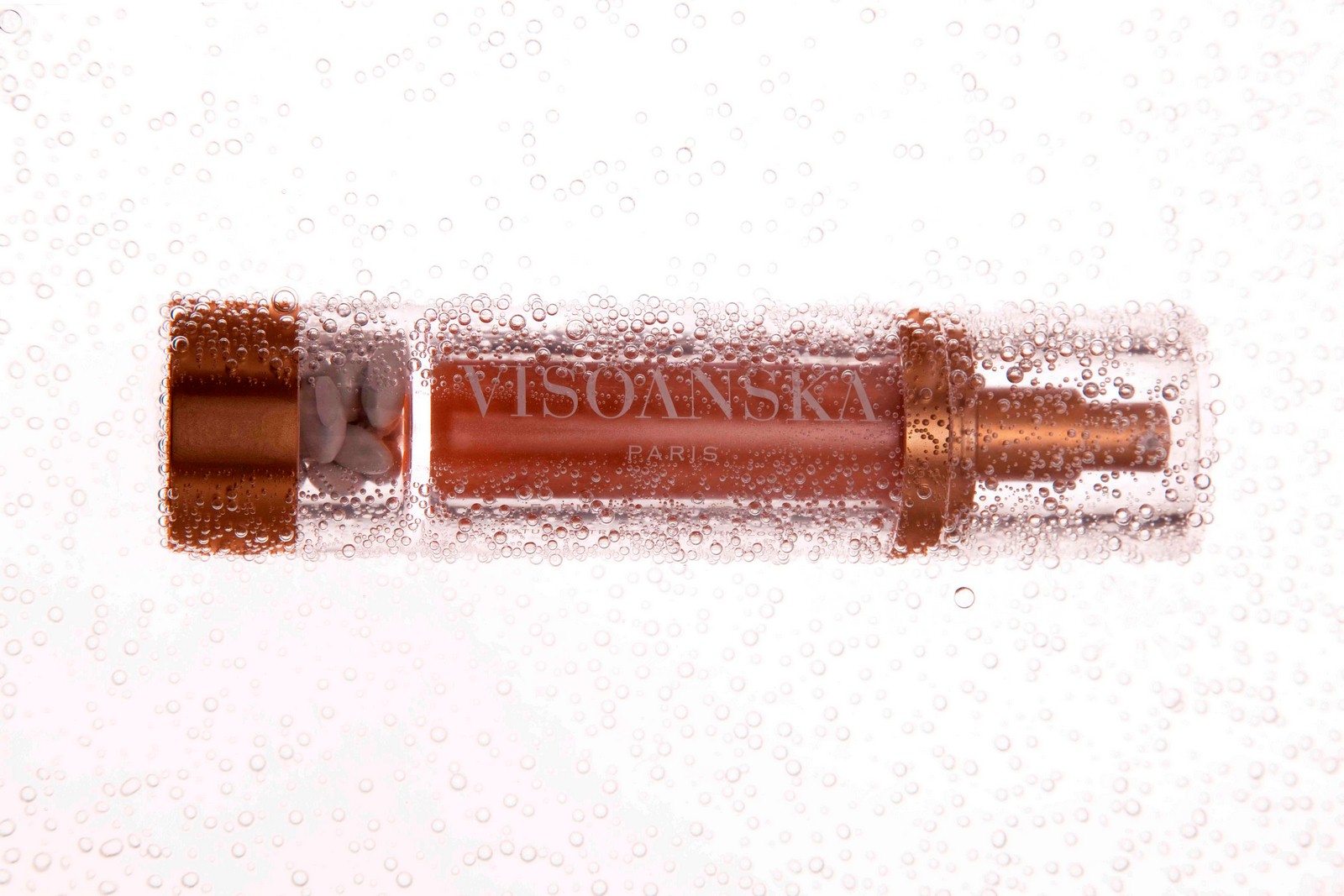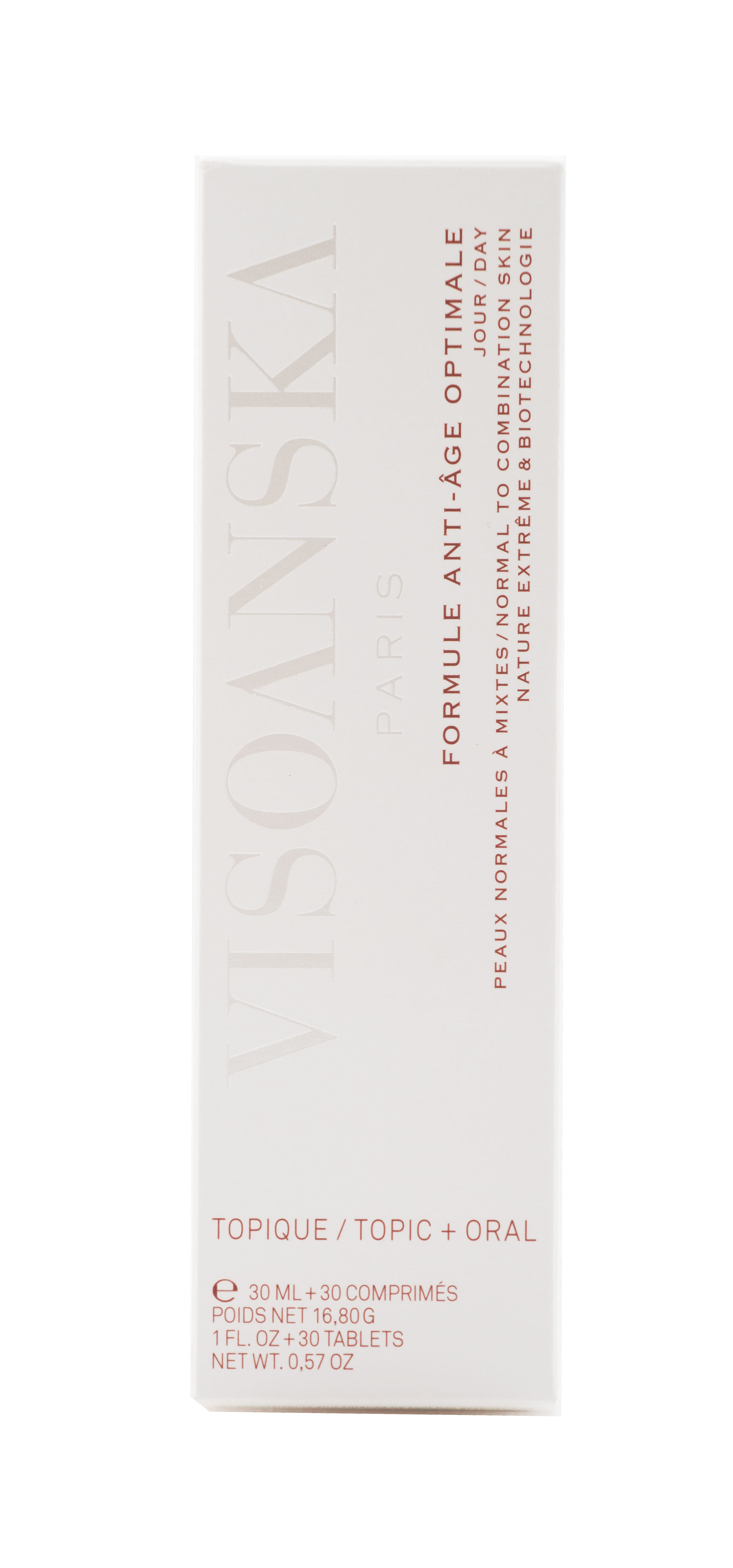 application
In the morning, apply 2 to 3 doses of cream to your clean face and neck. Lightly smooth in in circular motions starting from the center of your face working outward to the temples. Take one tablet with a glass of water preferably at breakfast.
For best results, continue the regimen in the evening with our Formule Longévité Cellulaire - Night.
actives
25 specific active ingredients, 7 patented technologies.
88% of natural-origin ingredients + peptide.
Made in accordance with the Natural Luxury Code of VISOANSKA.
Specific actives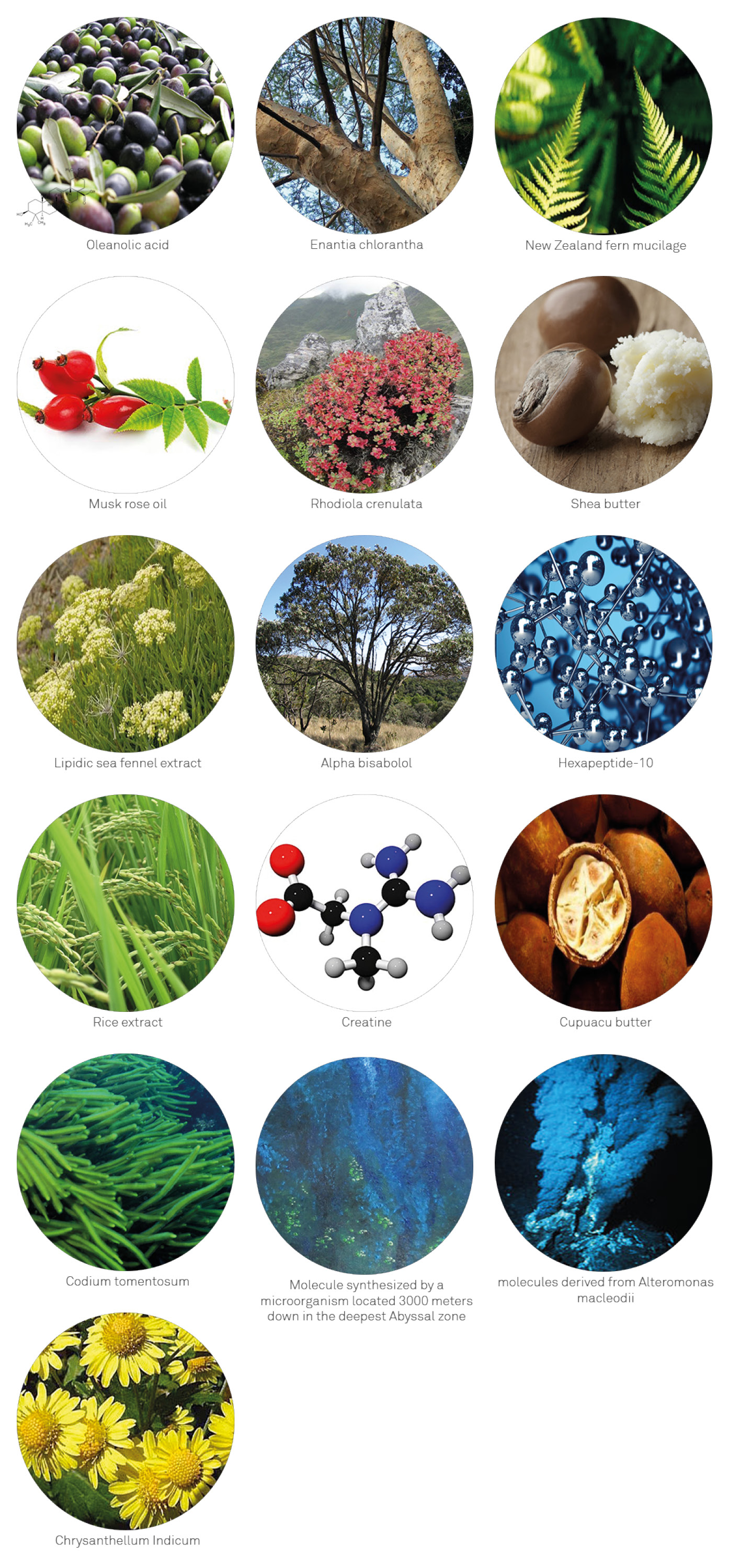 All excluded molecules :
Benzoates/benzophenones, BHT (Butyl-HydroxyToluene), Formaldehyde and molecules that release formaldehydes, Diazolidinyl Urea, Diethanolamine , Silicones, Colors (FD&C Colours), Hydroquinone, Hydroxymethyl glycinate, Imidazalidol urea, Lanolin, Laureth, EDTA, Compounds containing chlorine, Aluminum and Ammonium, Compounds derived from petrochemicals, Mineral oils, Monoethanolamine, Chemical sunscreen (PABA, Ethylhexyl methoxycinamate…), Synthetic perfumes, PEG, Phtalates, PVP, Sodium Lauryl Sulfate, Parabens and phenoxyethanol, Triclosan, Triethanolamine.
Results
Effectiveness proven ex vivo: An important DNA protection resulting in a decrease of the protein p53 expression following high doses of UV radiation equivalent to 4 MED (very strong sunshine).
Effectiveness proven in vivo on 42 days on women between 40 and 70 years old, with combination skin :
Improvement of 25% of skin elasticity and firmness. Improvement of 23% of the microrelief. Decrease of depth of wrinkles (among 80% of women).
Women have found:
- Their skin softer (79%), more radiant (74%)
- The texture of their skin improved
- Their skin smoother, fresher, more beautiful, hydrated, with a sensation of moisture that continues during the day (68%)
- Their skin more soft, more elastic, less greasy, with less redness (63%)
Light cream texture that gives the skin a luxurious feel.
Reviews