Action
BEAUTY ESSENCE ANTI-AGING - CLEAN / PURIFY / BALANCE / REGENERATE
ALL SKIN TYPES
Prodigiously efficient and with an optimal tolerance for both the face and the eyes, the cult beauty essence SOURCE PREMIERE frees the skin from the impurities and removes the makeup, even waterproof. Because our daily life is everything but a spa therapy, this liquid glow essence is enriched with prebiotics, minerals and oligo-elements that restore and durably protect the integrity of the cutaneous ecosystem and inhibits the growth of pathogenic microorganisms. The skin is purified, the energetic balance of the cells restored, redness and imperfections visibly diminished.
Prime ally of your youthfulness, the synergy of intelligent natural ingredients formulated in SOURCE PREMIERE, targets each of the key mechanisms of cellular renewal's process. Thereby, this beauty essence is saturated with active ingredients optimized by state-of-the-art biotechnology that activate microcirculation, neutralize the process of cellular oxidation and the harmful effects of free radicals. Dermo-soothing, its application reveals a purified, smoothed glowing skin with vibrant complexion.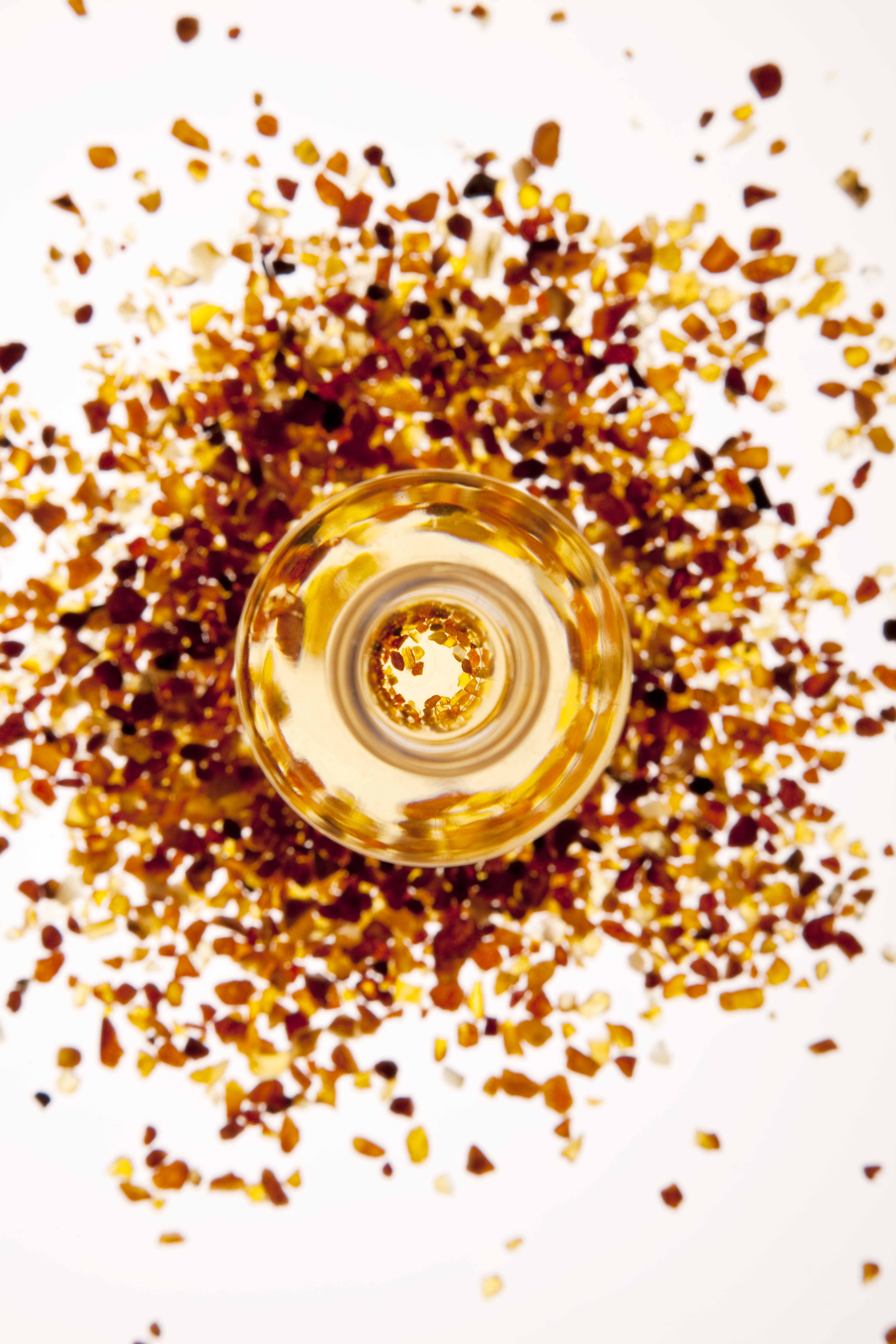 application
Shake well before use. Apply morning and evening on a cotton pad. Gently sweep over eyelids and lashes then wipe over the face in circular motions starting from the center of your face working outward. Repeat the application if necessary. Do not rinse.
For best results, continue your beauty ritual by using the VISOANSKA formula that fits your type of skin.
actives
99% of natural-origin ingredients.
Made with natural cleansing agent and natural fragrance.
Made in accordance with the Natural Luxury Code of VISOANSKA.
Specific Actives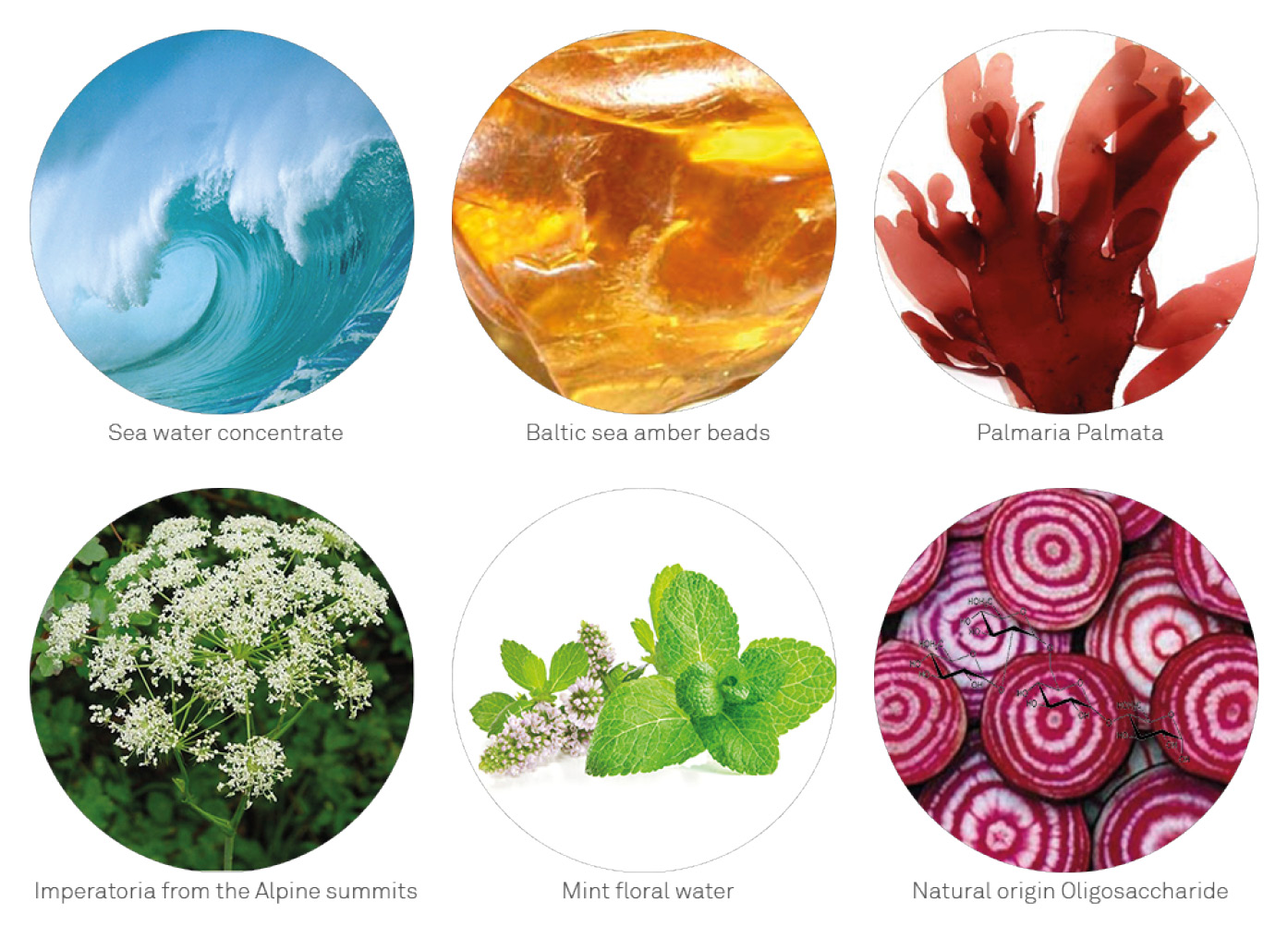 INCI: AQUA (WATER), GLYCERIN, MENTHA PIPERITA (PEPPERMINT) LEAF WATER, ALPHA-GLUCAN OLIGOSACCHARIDE, MARIS SAL (SEA SALT), PEUCEDANUM OSTRUTHIUM LEAF EXTRACT, PALMARIA PALMATA EXTRACT, AMBER EXTRACT, CITRIC ACID, SORBIC ACID, SALICYLIC ACID, SODIUM COCOAMPHOACETATE, SODIUM CHLORIDE, SODIUM GLYCOLATE, SODIUM HYDROXIDE, SODIUM BENZOATE, POTASSIUM SORBATE, BENZYL ALCOHOL, PARFUM, LIMONENE, LINALOOL, SILICA.
Excluded ingredients :
Benzoates/benzophenones, BHT (Butyl-HydroxyToluene), Formaldehyde and molecules that release formaldehydes, Diazolidinyl Urea, Diethanolamine , Silicones, Colors (FD&C Colours), Hydroquinone, Hydroxymethyl glycinate, Imidazalidol urea, Lanolin, Laureth, EDTA, Compounds containing chlorine, Aluminum and Ammonium, Compounds derived from petrochemicals, Mineral oils, Monoethanolamine, Chemical sunscreen (PABA, Ethylhexyl methoxycinamate…), Synthetic perfumes, PEG, Phtalates, PVP, Sodium Lauryl Sulfate, Parabens and phenoxyethanol, Triclosan, Triethanolamine.
Results
- Protection of the cutaneous ecosystem and biostimulation skin's natural defenses thanks to the α-oligoglucane whose prebiotic action restores the beneficial microbial flora - "ecoflora" - at the expense of undesirable and pathogenic flora.
- Healing effect of the Imperatoria proven by an in vitro model of reepithelialization.
- Long-lasting Improvement of the microcirculation and homogenization of the complexion thanks to the red algae Palmaria palmata which increases the
microcirculation by 27% after 1 hour of the application and by 20% after 28 days of semi-daily application.
- Reduction of unsightly superficial veins (rosacea) and total inhibition of the angiogenesis in only 9 days thanks to the benefits of Palmaria palmata.
- Increase of the vitality of the fibroblasts (+ 450%), epidermis keratinocytes (+ 300%) and cell cohesion thanks to the action of sea water mineral.
Reviews