action
Brightening Power Essence
An intelligent fluid dedicated to women looking for luminosity and showing signs of brown spots. Helps restore an even radiant complexion - durability. A sophisticated concentration of botanical stem cell algae and diacetyl boldine targets the very source of brown spot to help prevent their formation and correct the appearance of existing spots*.
Complexe Survie Extreme works to reinforce natural skin defense against sun damage and protect cellular youth. Thanks to the action of its GLOW complex, a color corrector, it diffuses light to instantly give you a more regular, clearer complexion, helping reduce the appearance of redness or pigmentary problems.
The powdered texture highlights the radiance of your skin.
*Effectiveness proven by in vivo tests
Dermatologically tested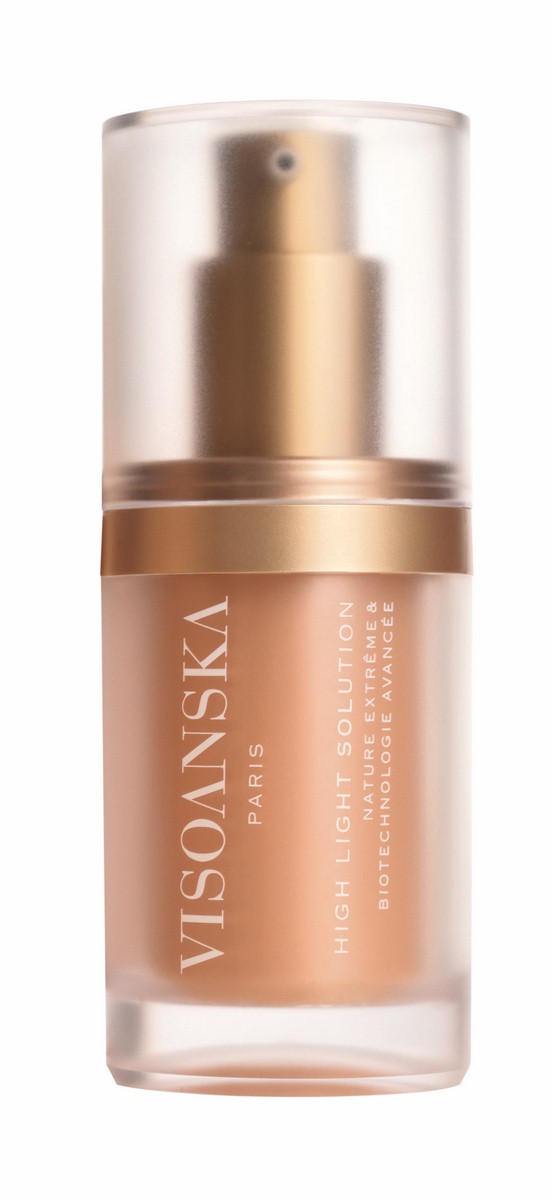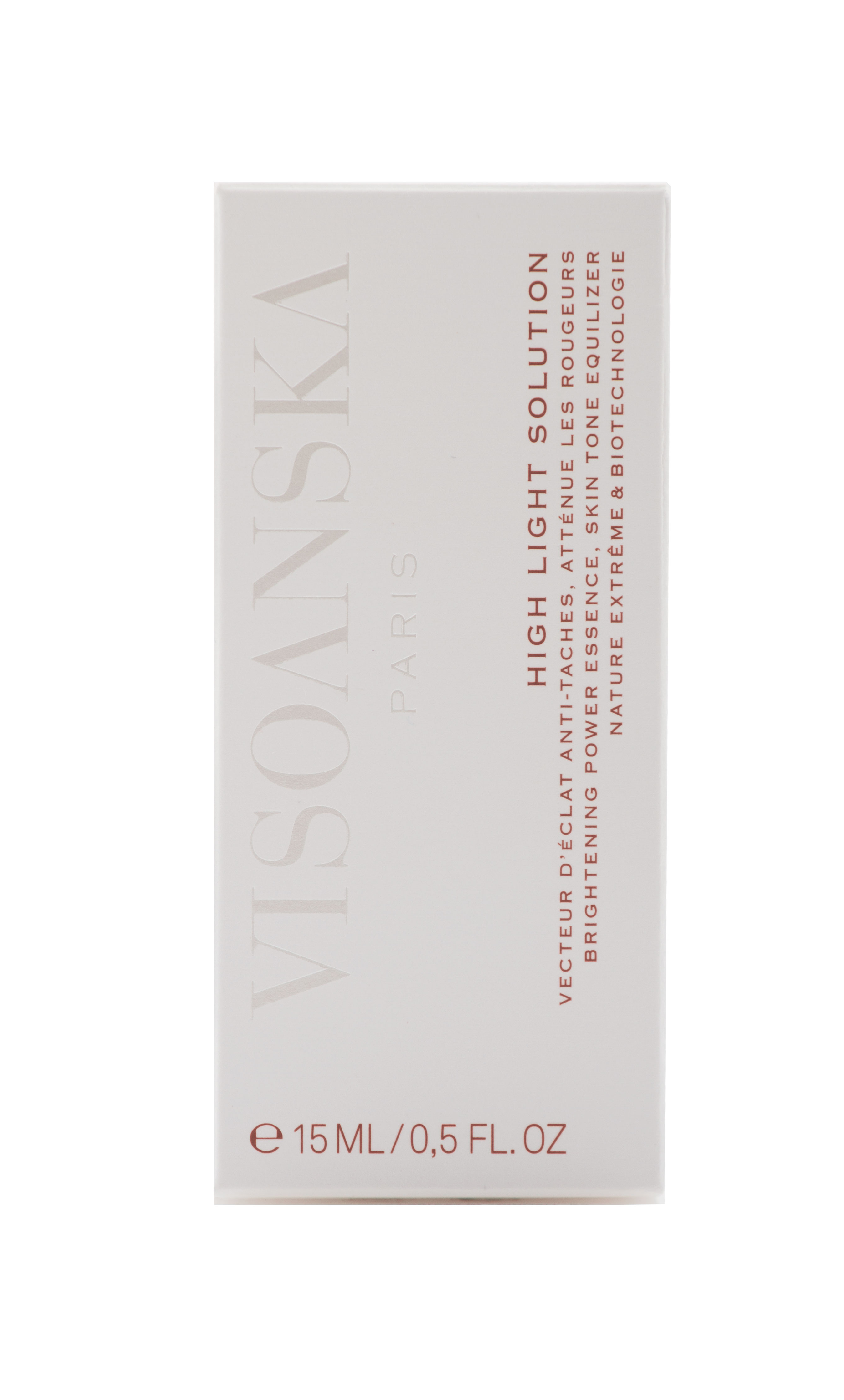 application
Apply the concentrated solutions under your daily VISOANSKA formula. The powdered texture highlights the radiance of your skin.
It can be applied around the eyes and on the hands.
Apply morning and/or evening to your clean face and neck. Lightly smooth in in repeated upward motions from the middle of your face outward to the temples, without stretching the skin.
Actives
23 specific active ingredients (40% of the product).
8 patented technologies.
88% of natural-origin ingredients.
Made in accordance with the Natural Luxury Code of VISOANSKA.
Specific actives

All excluded molecules :
Benzoates/benzophenones, BHT (Butyl-HydroxyToluene), Formaldehyde and molecules that release formaldehydes, Diazolidinyl Urea, Diethanolamine , Silicones, Colors (FD&C Colours), Hydroquinone, Hydroxymethyl glycinate, Imidazalidol urea, Lanolin, Laureth, EDTA, Compounds containing chlorine, Aluminum and Ammonium, Compounds derived from petrochemicals, Mineral oils, Monoethanolamine, Chemical sunscreen (PABA, Ethylhexyl methoxycinamate…), Synthetic perfumes, PEG, Phtalates, PVP, Sodium Lauryl Sulfate, Parabens and phenoxyethanol, Triclosan, Triethanolamine.
Results
Whitening activity characterized by clearer and less saturated brown spots. Target action on brown spots because it does not have significant whitening effect on other areas. Therefore High Light Solution evens out skin pigmentation.
Women have found:
- Their complexion unified (73%) and radiant (59%)
- Immediately after application: feelings of well-being, softness and comfort (86%)
- During the day: smooth and hydration feelings (73%)
- Their skin tightened (69%)
- Their skin hydrated, nourrished, soothed, not irritated (68%)
Reviews