action
Dehydrated, tired and stressed-out skin
The vivifying solution for dehydrated, tired and stressed-out skin. In or after periods of stress, VV5's concentrated energy renews your skin's natural suppleness, skin vitality, and radiance. VV5 hydrates effectively to replenish your skin moisture and volume: the results persist for 24 hours*. Complexe Longévité Extrême increases the skin's
cellular energy and natural resistance while deep sea and Sahel ecosystem plants reduce irritability due to aggressors. The youthful appearance of your skin is reinforced; it becomes more resistant, and minor irritations caused by external aggressions appear durably diminished. With our VV5 solution, your face loses any trace of fatigue
* Upper layers of the epidermis
*Effectiveness proven by in vivo tests
Dermatologically tested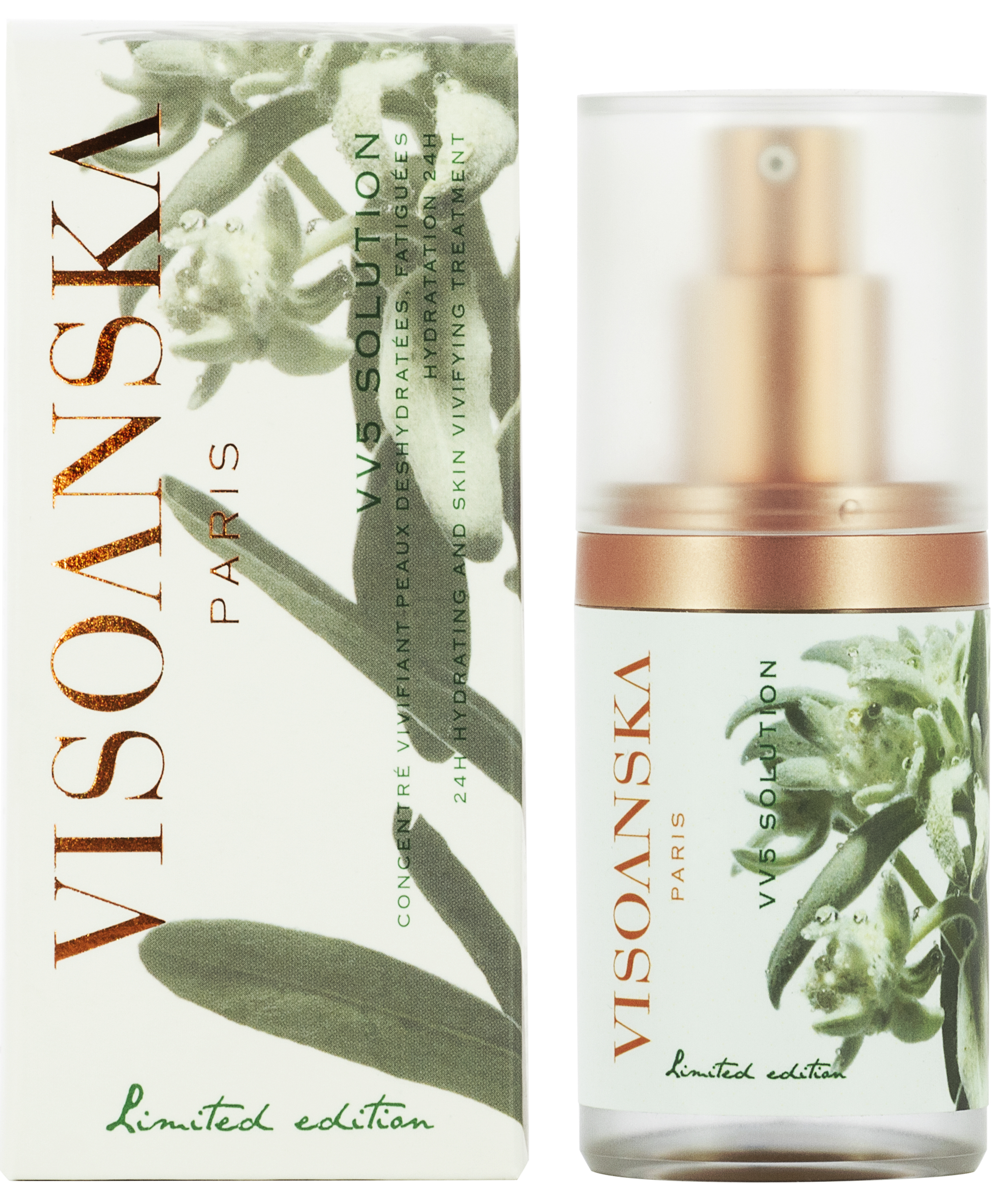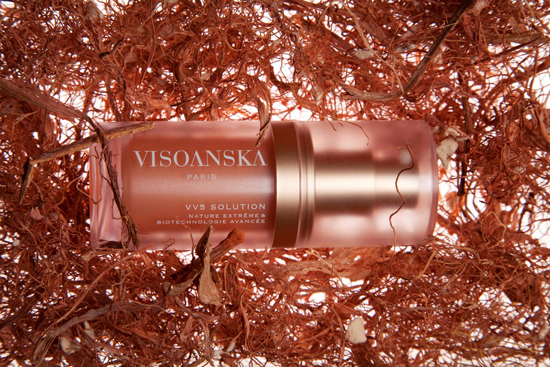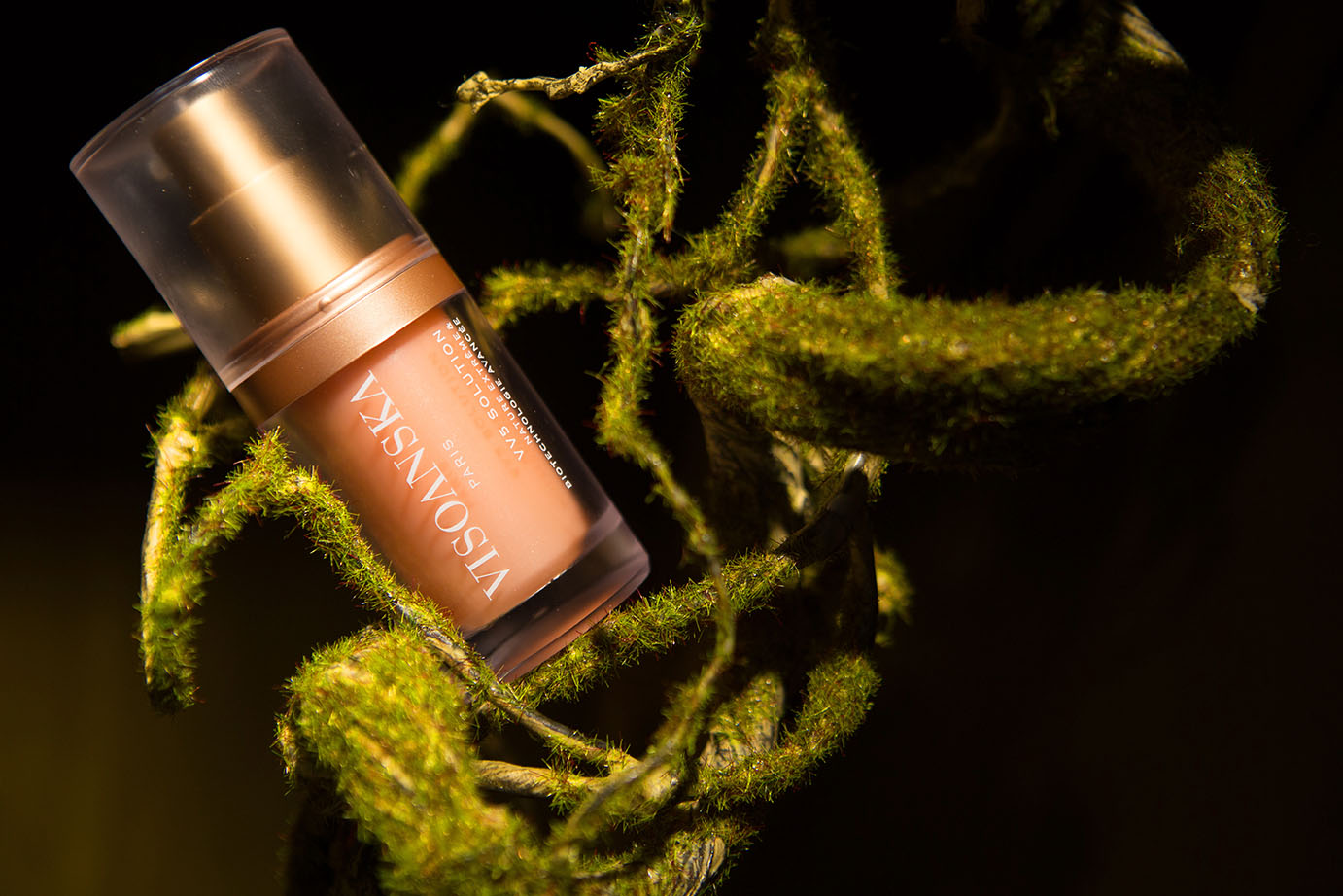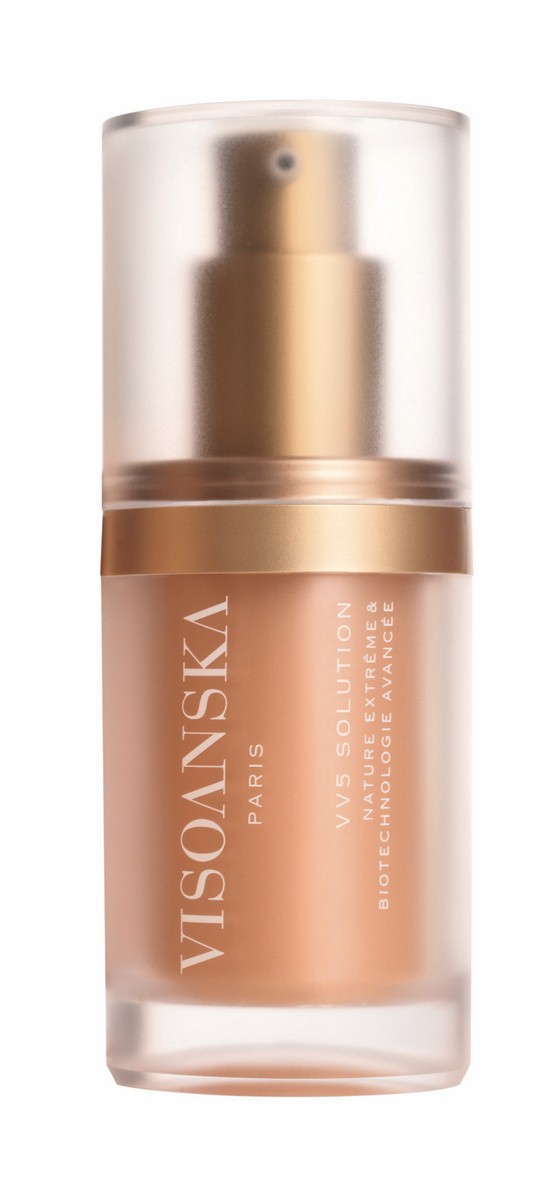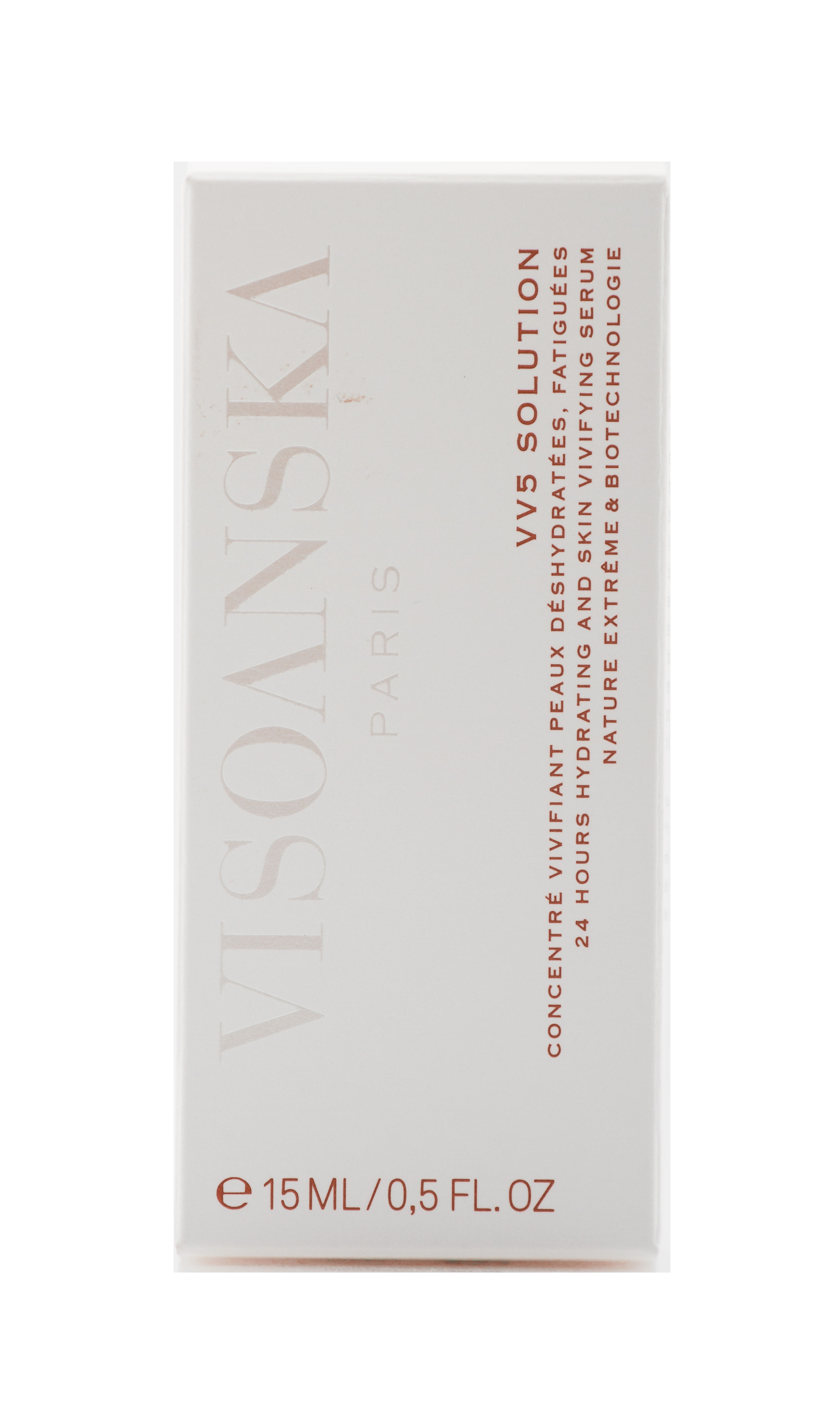 application
Apply VV5 SOLUTION under your daily VISOANSKA formula.
If climatic conditions allow, you can also use them on their own for targeted action.
An excellent makeup base, with a supple texture that replumps your skin.
Apply morning and/or evening to your clean face and neck.
Lightly smooth in repeated upward motions from the middle of your face outward to the temples, without stretching the skin.
Actives
31 specific active ingredients,7 patented technologies.
91% of natural-origin ingredients+dermatological molecules.
Made in accordance with the Natural Luxury Code of VISOANSKA.
Specific actives :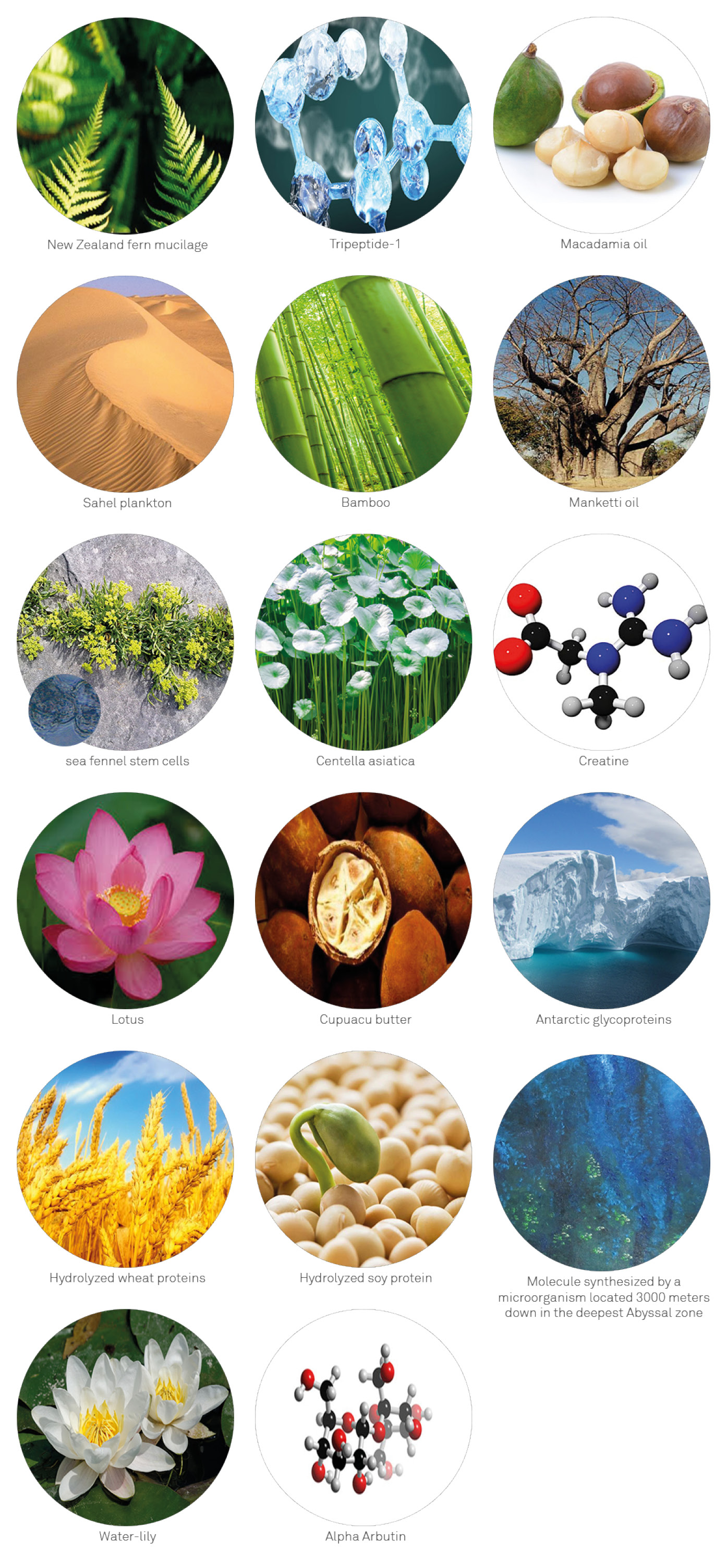 All excluded molecules :
Benzoates/benzophenones, BHT (Butyl-HydroxyToluene), Formaldehyde and molecules that release formaldehydes, Diazolidinyl Urea, Diethanolamine , Silicones, Colors (FD&C Colours), Hydroquinone, Hydroxymethyl glycinate, Imidazalidol urea, Lanolin, Laureth, EDTA, Compounds containing chlorine, Aluminum and Ammonium, Compounds derived from petrochemicals, Mineral oils, Monoethanolamine, Chemical sunscreen (PABA, Ethylhexyl methoxycinamate…), Synthetic perfumes, PEG, Phtalates, PVP, Sodium Lauryl Sulfate, Parabens and phenoxyethanol, Triclosan, Triethanolamine.
Results
The measurments performed during 24 hours on 10 volunteers showed an immediate moisturizing effect of +84%. The effect remains at least during 24 hours : after 24H, skin moisturazation is still increased of +23%.
Reviews