action
Skin prone to imperfections
This highly effective expert treatment is intended for women of all ages prone to the appearance of skin imperfections. Helps correct the look of enlarged pores, prevent the appearance of pore inflammation, even out pigmentation, smooth out the skin's texture and reduce shine*. Suitable for all skin types, even the most dehydrated, it leaves your skin clearer, smoother and less shiny. Nanocapsules gradually release salicylic acid for prolonged effectiveness. Peptides, algae and adaptogenic plant extract help stimulate cell renewal** and regeneration. Enriched with our Complexe Survie Extrême to work at all levels of skin aging.

Our exclusive Complexe Survie ExtrêmeTM, fruit of VISOANSKA's biotechnology offers your skin intense regeneration and natural protection by reinforcing the energy stored in its cells. Aprecious shield against environmental stress, this complex is developed from stem cells of plants living under hydric stress, and from Sahel plankton subject to extremely arid and sunny conditions. It is further enhanced by a peptide derived from a micro-organism with the ability to survive at the bottom of glaciers, as well as by energy molecules derived from amino acids naturally present in your body..

* Effectiveness proven by in vivo tests
Dermatologically tested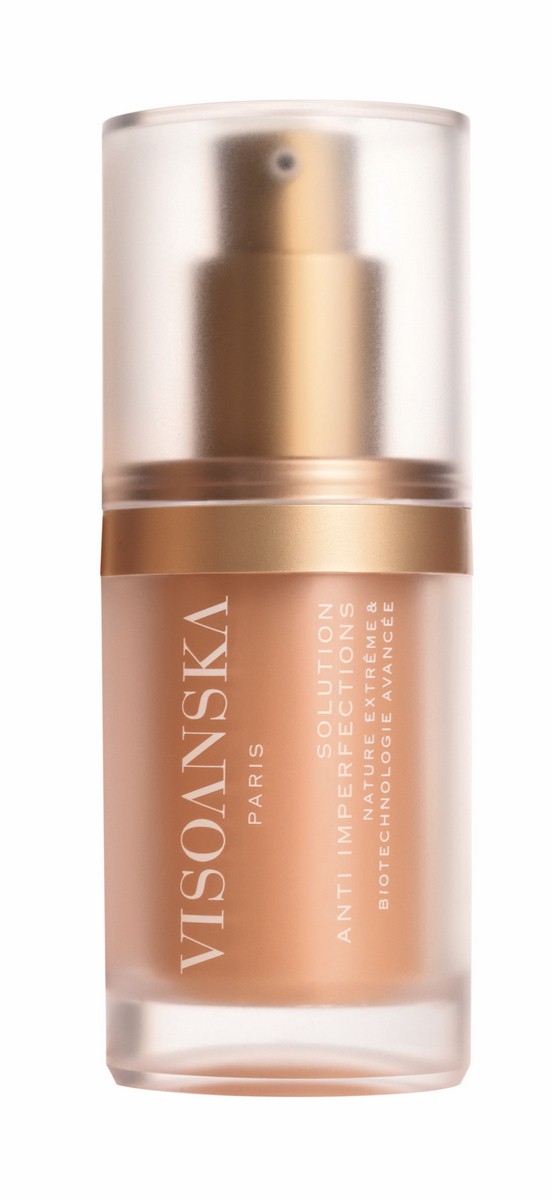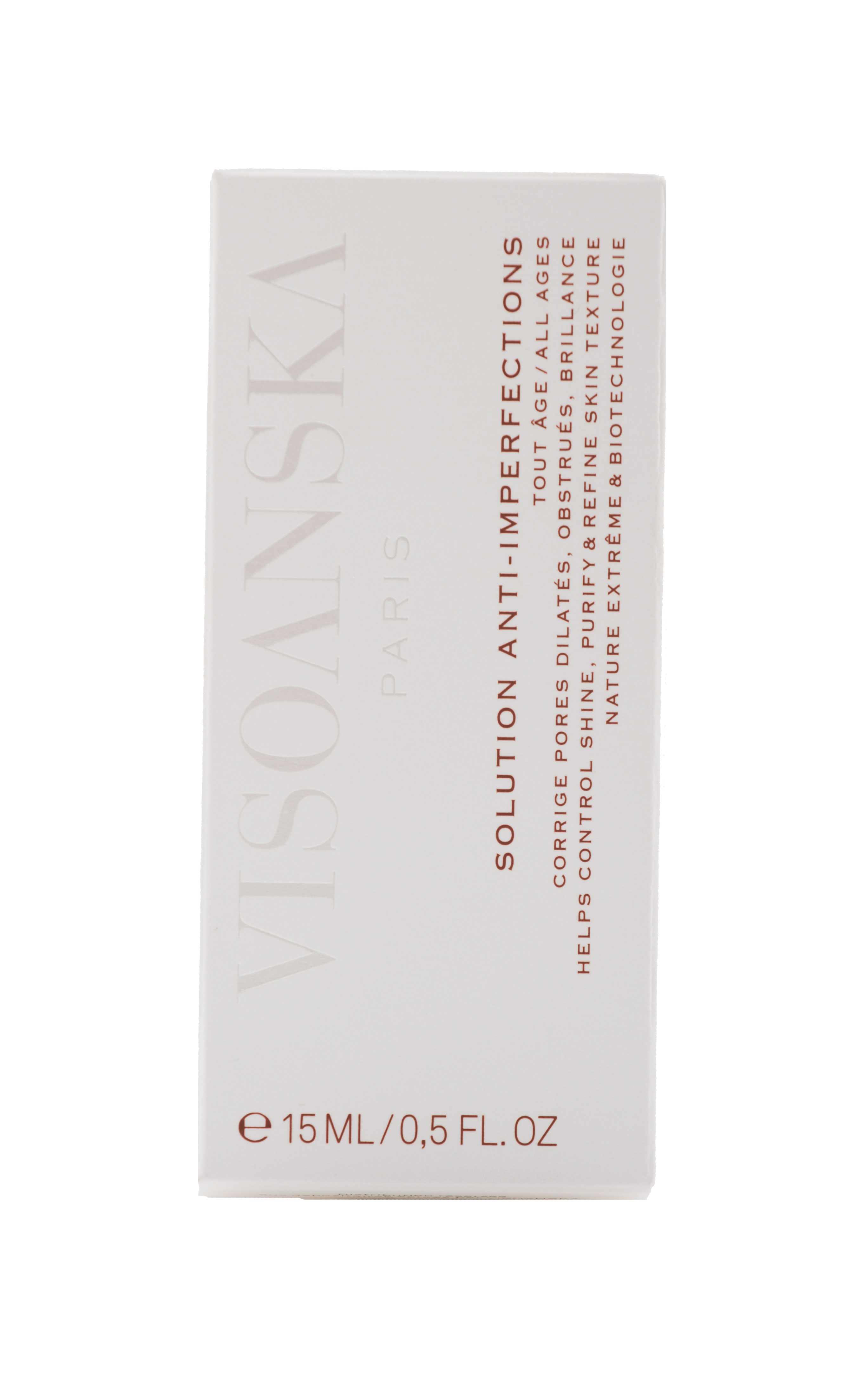 application
Apply the SOLUTION ANTI IMPERFECTION under your daily VISOANSKA formula. If climatic conditions allow, you can also use them on their own for targeted action.
Apply morning and/or evening to your clean face and neck. Lightly smooth in in repeated upward motions from the middle of your face outward to the temples, without stretching the skin.
Avoid all contact with the eyes. If irritation occurs, discontinue use.
Actives
34 specific active ingredients, 12 patented technologies.
84% of natural-origin ingredients+dermatological molecules+tetrapeptide.
Made in accordance with the Natural Luxury Code of VISOANSKA.
Specific actives :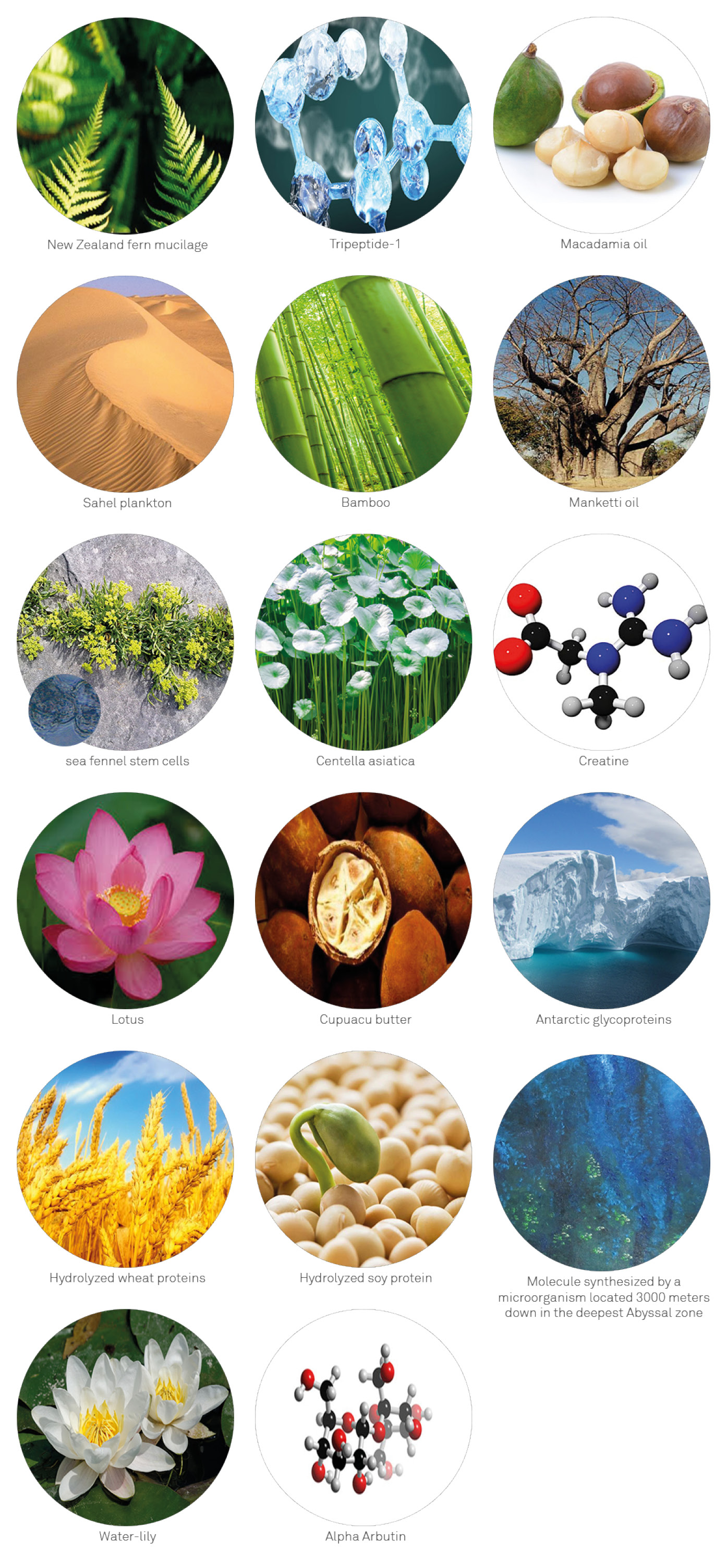 All excluded molecules :
Benzoates/benzophenones, BHT (Butyl-HydroxyToluene), Formaldehyde and molecules that release formaldehydes, Diazolidinyl Urea, Diethanolamine , Silicones, Colors (FD&C Colours), Hydroquinone, Hydroxymethyl glycinate, Imidazalidol urea, Lanolin, Laureth, EDTA, Compounds containing chlorine, Aluminum and Ammonium, Compounds derived from petrochemicals, Mineral oils, Monoethanolamine, Chemical sunscreen (PABA, Ethylhexyl methoxycinamate…), Synthetic perfumes, PEG, Phtalates, PVP, Sodium Lauryl Sulfate, Parabens and phenoxyethanol, Triclosan, Triethanolamine.
Results
Reduce shine and sebum production by 19% for 100% of women after 30 days of application. We can therefore conclude that "the solution Anti-imperfection" has a good effect on regulating sebum production*.
Women have found:
- The texture smooth and pleasant (100%)
- Corrects the look of enlarged pores and decrease the shine of their skin (58%)
- The pigmentation of their skin more homogeneous (84%)
- Their skin more unified, less greasy (75%)
- A decrease of their spots (67%) from the first week of use
- A decrease of imperfections, their skin refined / smoother (59%)
- A decrease of black heads, their skin softer (58%)
* Effectiveness measured on 20 women between 45 and 70 years for 42 days
Reviews