action
A light-infused cream for irresistible appeal.
This cream is your assurance of beauty for your neck and décolletage. Its brightening power and spheres of light reveal the radiance of your skin while diminishing the appearance of imperfec­tions and brown spots*. This luxury, ultra-protec­tive treatment shields your skin from UV rays and pollution,
while its firming and restructuring action helps reduce the appearance of fine lines. With their beauty enhanced, these fragile areas regain their firmness and tone. You gain glamour and seduction.
A divine texture evoking an iridescent, silky veil.
*Effectiveness proven in vivo and ex vivo
Dermatologically tested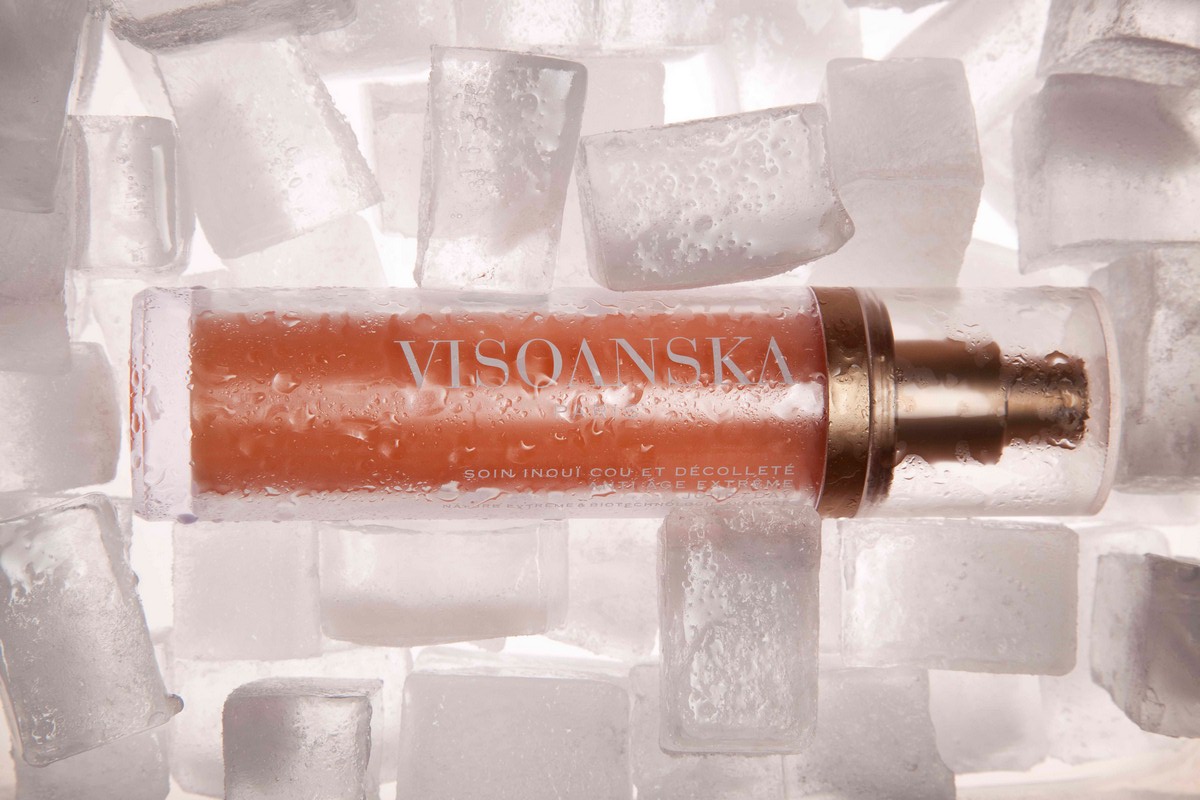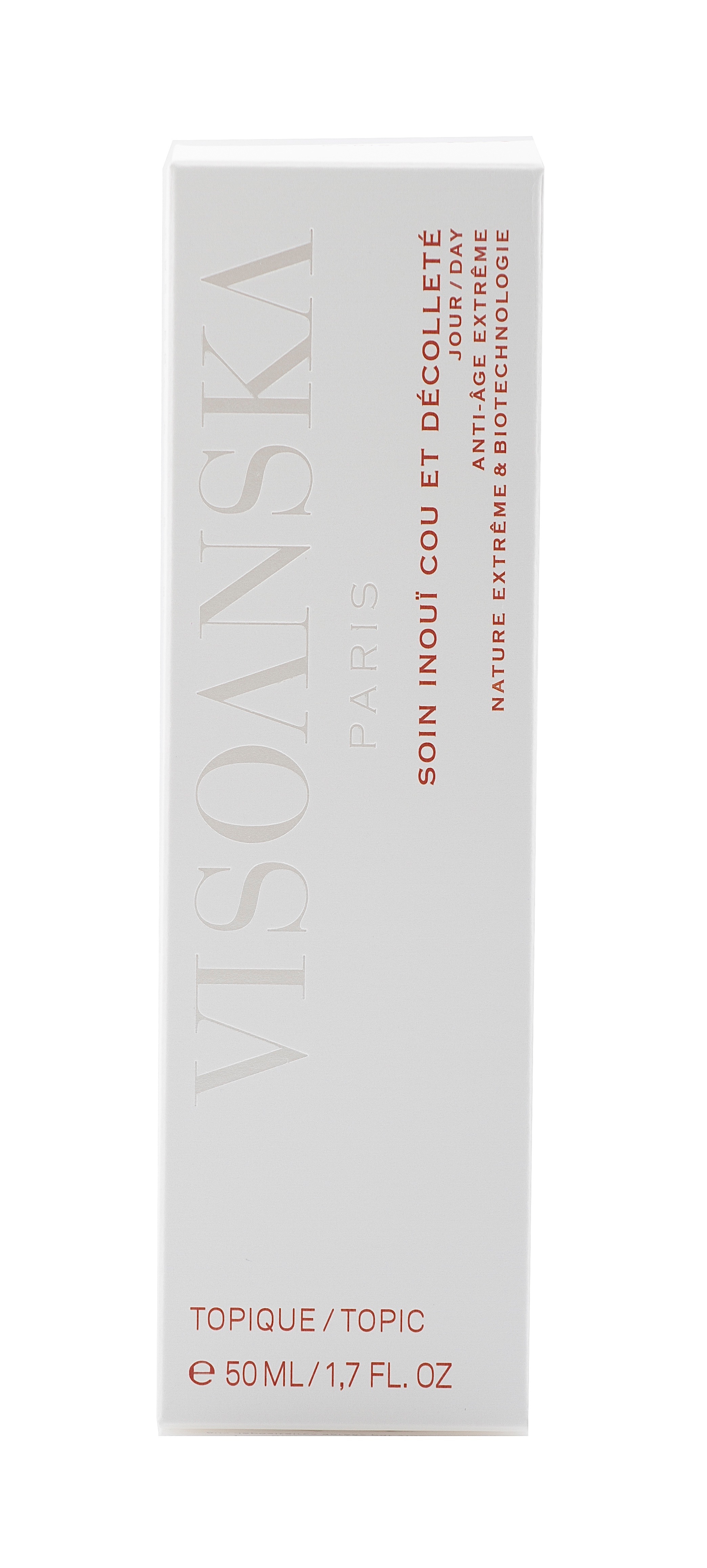 application
Apply preferably in the morning on your neck and décolletage. Smooth on with a repeated, light massage. Work in two steps to apply: first from the chin area toward the top of the bust, then from the ears toward the shoulders.
Actives
26 specific active ingredients.
9 patented technologies.
93% of natural-origin ingredients+tripetide.
Made in accordance with the Natural Luxury Code of VISOANSKA.
Specific actives :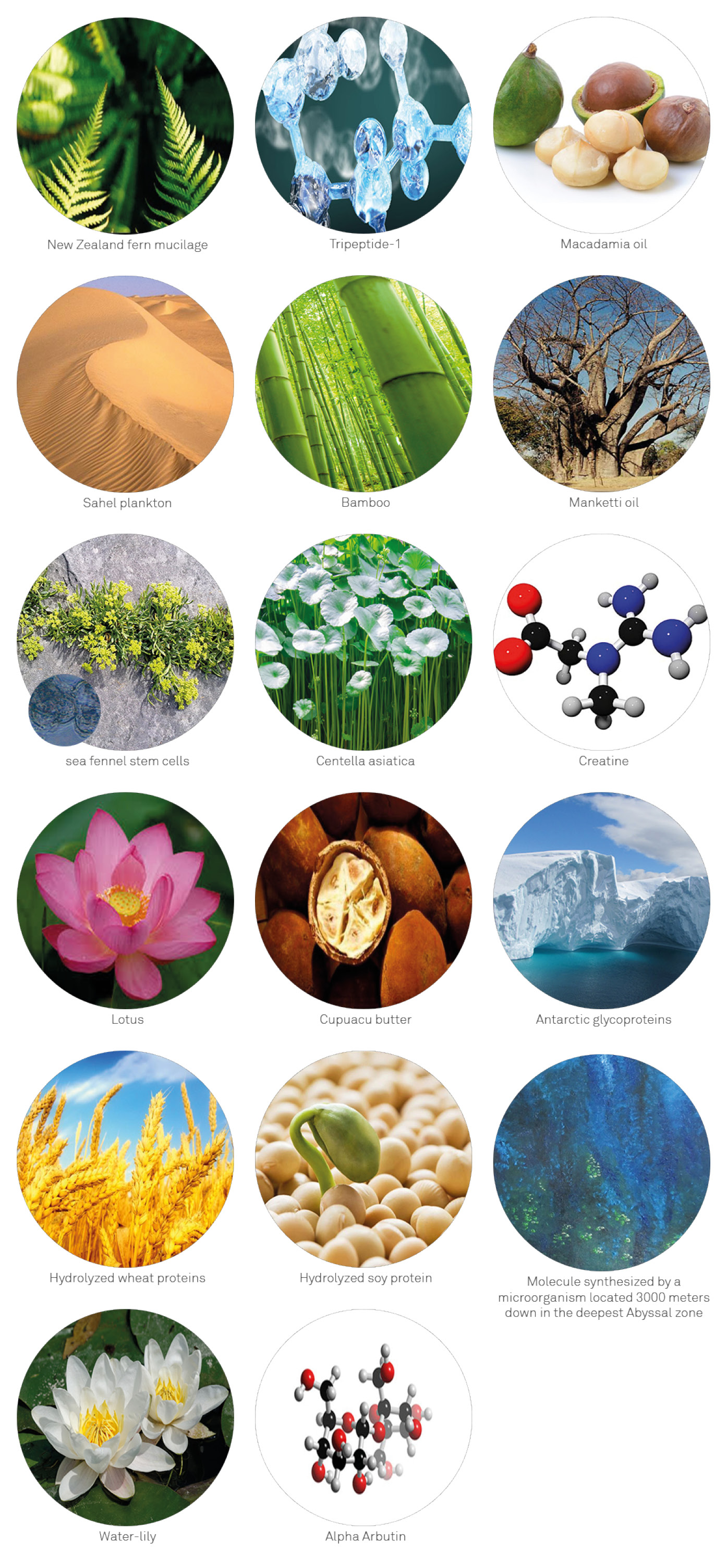 All excluded molecules :
Benzoates/benzophenones, BHT (Butyl-HydroxyToluene), Formaldehyde and molecules that release formaldehydes, Diazolidinyl Urea, Diethanolamine , Silicones, Colors (FD&C Colours), Hydroquinone, Hydroxymethyl glycinate, Imidazalidol urea, Lanolin, Laureth, EDTA, Compounds containing chlorine, Aluminum and Ammonium, Compounds derived from petrochemicals, Mineral oils, Monoethanolamine, Chemical sunscreen (PABA, Ethylhexyl methoxycinamate…), Synthetic perfumes, PEG, Phtalates, PVP, Sodium Lauryl Sulfate, Parabens, Triclosan, Triethanolamine.
Results
Effectiveness proven ex vivo:
DNA protection resulting in a decrease of p53 protein expression after UV radiation equivalent to 1 MED (strong sunshine).

Effectiveness proven in vivo on 22 women between 40 and 70 years old during 56 days
Brown spots whitening : decrease of saturation and clarity.
Increase of moisturization for 85% of women. A visible lifting effect for 73% of women.
Women have found:
- Texture, color, penetration and application pleasant (100%).
- Immediately after application, feelings of well-being, softness and comfort (respectively 86%, 100% and 91%) during the day, smooth and hydration feelings (respectively 91% and 86%)
- Their skin hydrated, more resilient, more nourished (86%)
- A protective film on their skin (73%)
- Their skin smoother (72%)
- Their skin tonic and resistant (68%)
Reviews